Made in China 8 channel video audio converter/video transceiver extend range from 20-100km
Basic Info
Model No.: HRDV-8VZ1DF-20
Product Description
 Made in China 8 Channel Video Converter/video transceiver extend range from 20-100km
* Advantages
1. Manufacturer, factory price
2. In stock, fast shipping
3. CE/FCC/RoHS
4. OEM ODM service 
* Features
-Card-type or Stand-alone type for your choice; suitable for concentration management in 4U Racks
- 10 –digit coding and non-compression video transmission
- supporting any high –resolution video signal
- automatically compatible with PAL, NTSC and SECAM video format
- Supporting video intact regenerative relay, the video transmission can be reach above 200km
- Supporting advanced SNMP standards, realise long-distance web-controlling
- LED indication of power and other parameter status, monitoring real-time operation
- Modularized and industrialized design ensuring reliability and flexibility
* Target Industries

-  Intelligent transportation supervisory system(ITS)
-  High-speed Way supervisory/Tele-Communication System
-  Security protection system, TV medical treatment
-  Long-distance Muti-media Schooling, Campus monitoring
-  Long-distance broadcast television transmission system
-  High-building Security Protection, Military Tele-Com projects
* Order Information
| | | |
| --- | --- | --- |
| Part No | Description of product | Transmission Distance |
| HRDV-8VZ-2 | Multimode and 8 CH video | 0-2KM |
| HRDV-8VZ-20/40/60/80 | Single mode and 8 CH video | 0-80KM |
| HRDV-8VZ1DF-2 | Multimode and 8 CH video + 8 CH reverse data     | 0-2KM |
| HRDV-8VZ1DF-20/40/60/80 | Single mode and 8 CH video + 8 CH reverse data  | 0-80KM |
Special Specification: Video+Data+Audio+Ethernet+Phone+Alarm, Long transmission distance.
Our Multi-function products have competitive price! Can be customized according to your personal requirements !
* Accessories in the package
User Manual

maintenance card

Qualified Certification

Power Adapter

Device

1copy

1copy

1 copy

1 pcs

 

1 pair



* Video Feature
Video Interface: BNC
Video input/output impedance: 75Ω (unbalanced)
Video input/output Voltage: 1VP - P (peak value),Max 1.2Vpp
Video Bandwidth: 10MHz
Video sampling: 15MHz high speed sampling
Video digit bit width: 10 bit
Differential gain: ( 10%-90%APL) DG <1%( Typical value)
Differential phase: ( 10%-90%APL) DP <0.8°( Typical value)
Video SNR: S/N ≥ 70dB (Maximum optical link path loss)
* Audio Features
Audio interface: Forward Direction, Reverse Direction or Bi-directional Audio
Interface terminal: standard industrial connecting terminals or lotus terminals
Audio input/output electric level typical: 0dBm
Audio input/output impedance: 600Ω (balanced/unbalanced)
Audio input/output amplitude: 2VP-P(peak value)
Audio bandwidth: 20Hz~20kHz
Sample rate: 58.6K
Nonlinear distortion coefficient: ≤ 1 %
Audio SNR: S/N≥85db
* Data Features
Interface:standard industrial connecting terminals
Controlling Equipments: PTZ decoder, Keyboard ,data interface of Matrix, High speed dome camera, industrial equipments
Interface Signals: RS-485(2 lines),RS232,RS422 and so on
* Product Dispaly
PC1
PIC2
3
PIC4
PIC5
* Application Project: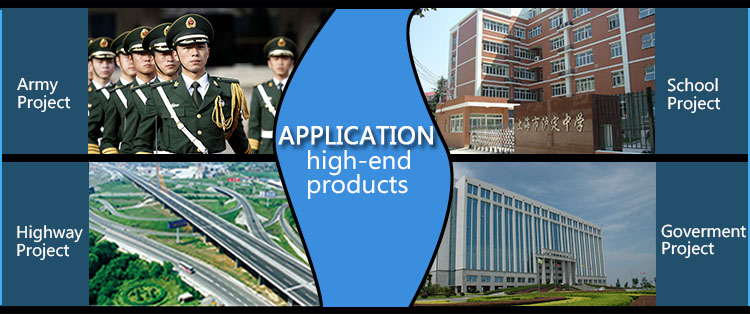 * Excellent service:
* Process of replacement:

1. Show us the defective products via picture, video
2. Comfirm the quantity
3. We will verify it and find the root case to solve it out
4. New replacements will be offered together with your next order
* Shipment Way
 *Company Information
ShenZhen HongRui Optical Technology Co.,Ltd. strictly executing ISO quality management system, equipped with professional fiber media converter, video multiplexer equipment, product by CE, FCC, ISO certification.
HongRui adhere to the "people-oriented, innovative and stick to honesty, mutual benefit and win-win" the company philosophy, the service for users, rewards and society.
 * Contact Us
Waiting for your inquiries, we could offer you professional service and competitive products ! 
Product Categories : Digital Video Optical Fiber Converter > 8 Channel Video Converter